Mentoring for entrepreneurs
Do you need help with your online business?
"Yes, I am setting up my business"
Taking the first steps is not easy. You have a lot to learn: you consume videos, podcasts and courses relevant to your project. The information you accumulated is beyond you, you have no idea how to apply it. One day you are productive and the next you don't want to do anything. And although you want to dedicate yourself fully to your business, you do not dare to leave your day job.
"Y
es, I want to grow my business"
Now you face new challenges. You need to position your personal brand, go from theory to practice, but you don't see results. When you think about raising prices, your mind says that you will lose your customers. You dream of collaborating but you don't dare to approach anyone, and although you have good ideas, you see how someone else implements them before you get the chance.
590 USD
You can pay in two installments:
50% at the beginning of the first month, and the other 50% at the beginning of the second. Remember that with personalized mentoring, the monthly quotas are limited.
W
hy choose me as your mentor?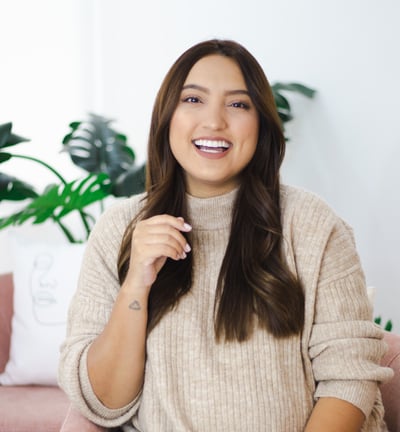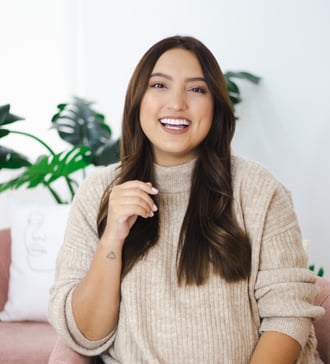 Testimonials
I came to Lori to work on an area in my life that I felt stuck and unsuccessful. Through her intuitive guidance I discovered that a long term relationship was really what was holding me back, not my initial reason to seek coaching. She helped me break through this barrier and experience a sense of deep exhalation. I truly did not realize how these feelings were holding me back in other relationships. Lori's patient and insightful guidance has set me free and helped me realize how I can set boundaries in relationships to protect myself without sacrificing who I am. I will truly be forever grateful to Lori for giving me the coaching to live an emotionally healthier life.
~ Betsie L.


There are times in your life when you are uncertain how to handle particular situations, whether they are overwhelming, you are in uncharted territory or whatever the reason may be. This is where Lori comes in and does her magic. Lori has a way of helping you navigate a situation by talking it though and finding the best way to handle it. She is thoughtful, caring, and considerate. She incorporates her vast knowledge of holistic skills and beliefs into her coaching as well as her yoga and pilates instruction.
~ Laura G.


A couple of months ago , I had a life coach session with Lori. She has a real gift in putting me at ease, and helping me "come out of my shell". If I said it once I said it a dozen times that I was so surprised at how quickly and easily thoughts and self-discoveries were freely coming out. I was excited at this, because some deep-seated self-awareness was coming close to the surface, and it really felt good to say it out loud. It was invigorating. I was able to work through some things that were especially bothering me at the time. I can honestly say I enjoyed the coaching experience very much, and intend to do future sessions with Lori soon.
~ Jan H.


My experience working with Lori: I felt very tired during the session yet Lori kept me engaged and focused to what was important in that moment. I spoke the truth and she directed and help guide me with me my future goals, Not knowing or making sense of it to me at the moment, I felt my resistance at times, yet I knew to trust the process along the way with Lori as my life coach by my side. After the session I continued to be tired until something went POP! I can't explain it but I felt FREE and energized to where now I am facing my finances which I could not do 5 minutes before our call. This process with Lori is natural and with complete trust and no judgment. The sessions were done with grace ands ease. I feel like I am 20 again and the energy of life has been revived! AMAZING!
~ Asha H.
If only I had had access to a life coach as a young woman. I had no sense of self, no confidence. I had no siblings and was completely dominated by my parents. I married at 19 and it was years later before I realized it was just to get out of the house. It was not an ideal marriage and soon, still in my 20's, I had a young son plus my husband's ill father and younger brother to take care of. I cried a lot ! I didn't start to "find" myself until I was in my 50's and my husband had passed away. However, I still carried a lot of baggage. I felt especially inferior because I had never gone to college. I met Lori through Pilates and even before I knew anything about life coaches, I found myself confiding in her. She could always turn things around and I'd walk away feeling so much better. She was giving me permission to take care of myself! I'm so much more accepting of myself as I am. I recently beat a college graduate in a game of Scrabble! Lori has become my official life coach and I am blessed to have her part of my life. I will always need and appreciate her counsel.
~ Pat J.
"I have been attending Lori's yoga classes for several years. What started as a casual curiosity quickly turned into a passion for the practice inspired by Lori's instruction. In every class she cultivates participants by arranging familiar poses in a unique and unexpected format to deepen the connection between the body and the mind. There is always a nugget of wisdom or a revelation about my physicality I am able to take from each class. I remain forever grateful for Lori and the experiences I've gained within the acceptance of the yoga community she nurtures."
~ Lizz B.
I met Lori over ten years ago after the loss of my son. I immediately felt connected to her as she is what I call "a feel good person". Her energy is very peaceful to me. I'm not a huge yoga fan but I've always loved Lori's classes when I've done them over the last number of years. Recently, Lori did a grief yoga session with some of the Angel Moms I'm affiliated with and I felt a big release after her class. I look forward to doing more of them with her. Grief tends to cause immense stress in our bodies and Lori lead a beautiful practice. Lori has a big following and I'm so grateful she came into my life when she did.
~ Jody D.
"Sometimes our lives have to be completely shaken up, changed
and rearranged to relocate us to the place we're meant to be."
I am in awe of how Lori has transitioned her yoga practice to Zoom classes
during this past year. Thank you, Lori for creating this beautiful, much needed connection for all of us who call you teacher and friend.
With Lori's guidance and genuine passion for teaching the art of yoga, I am coming to learn what is a lifelong process of how to heal and connect my physical body and emotional self.
~ Diane M.
Lori is a gifted teacher and her yoga classes are amazing! As soon as you meet her she instantly makes you feel comfortable, whether you are new to yoga or have practiced for years. Every class is infused with life coaching, breathing, and nuggets of wisdom. She asks and really listens to what our bodies require: physically, mentally, energetically, and modifies her yoga class to the needs of her students. You can feel her genuine caring and positive energy whether you are in a Zoom class or an in person class. I am so grateful for her compassion, wisdom, and guidance.
~ Sue D.
It's going to work like this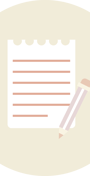 I will send you a form to learn more about your business and expectations. This way I will know how to best guide you.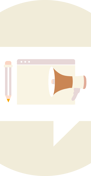 In the first video call we will establish the guidelines to follow during our 8 weeks together.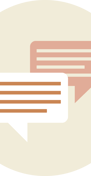 I will set aside one day a week to answer all the questions you send me via email so you have ongoing support throughout the 8 weeks.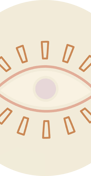 We will have a call or video call every fortnight. Each one will be one hour long. During our calls, I will review progress and set the goals for the next session.
This mentoring is between the mentee and mentor: or, you and me. There will be no other people involved.
You will receive an exclusive strategy for your business, designed to meet your specific objectives.
You will not receive pre-recorded material. I will be behind every video call and message you receive.
I will set aside one day a week to answer all the questions you send me via email so you have ongoing support throughout the 8 weeks.